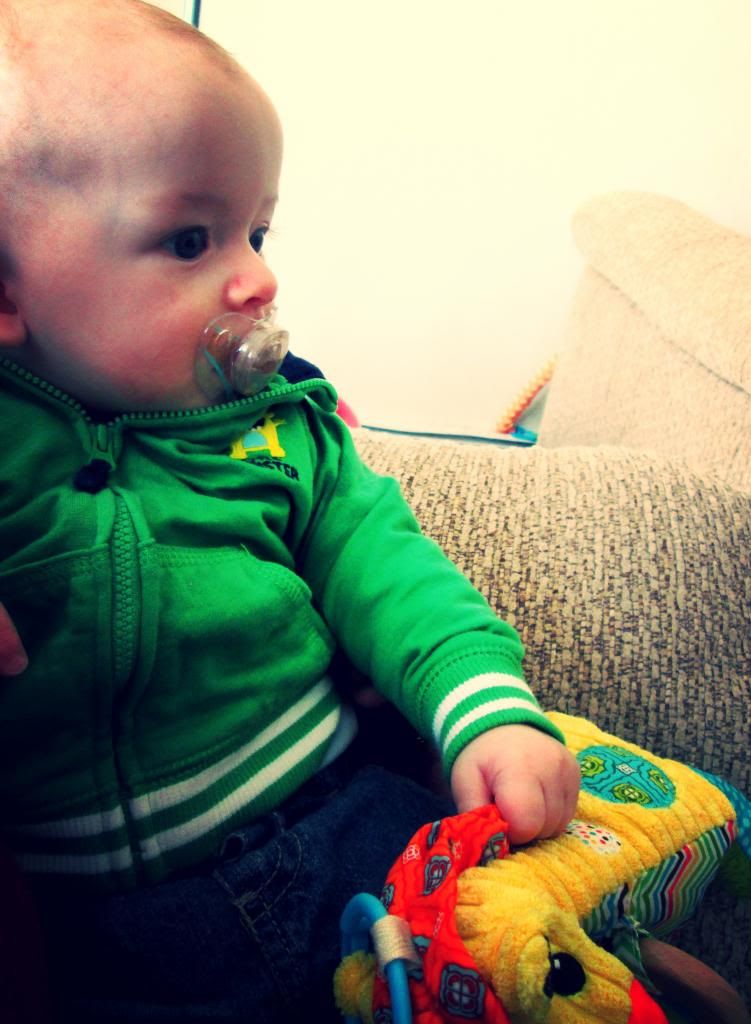 Today seemed never ending. Maybe it's because I still haven't really gotten any sleep or because it's Valentine's Day or because we spent a good portion of the morning getting children ready to walk out the door at 8 am. In any case, I'm glad today is coming to an end.
This morning my boys surprised me with candies and a new travel mug – since mine had been tossed for one reason or another, as well as the first 2 seasons of Boy Meets World. (ps. I'm totally pumped that they are bringing it back…although it will be called Girl Meets World). But we quickly had to make our way out the door. Evan had school and Alexander had an ultrasound and follow up appointment with his Urologist.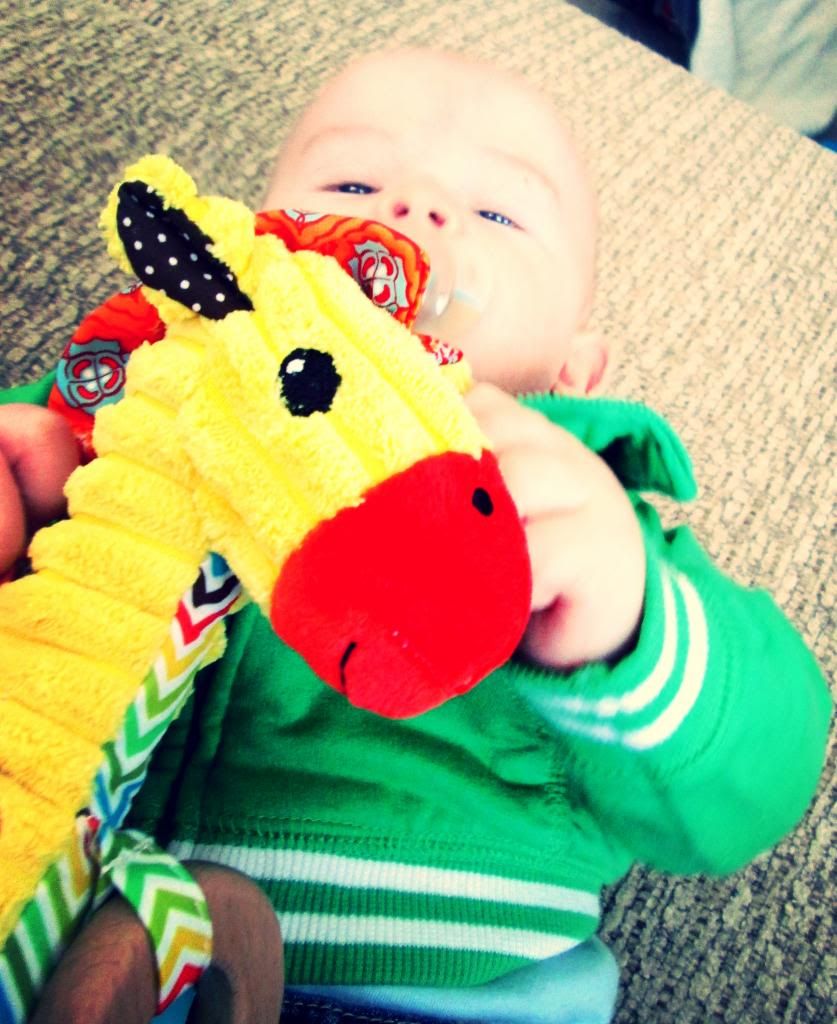 We got caught in traffic. We always seem to, especially when I don't leave much time for us to get there after we get Evan on the bus. But Alex did so well during his ultrasound and we quickly made our way across the complex to the specialty clinic. The good news – Alex's kidney hasn't gotten any worse. The bad news – Alex's kidney hasn't gotten any better. So? Well in May we'll go back for another ultrasound. Mike and I have decided that if we're in the same place we are now – we're going to go ahead and schedule the surgery that will (hopefully) correct his blockage once and for all.
After spending the better part of our morning in St Paul, we headed back home and went out on a lunch date. We figured it would be easier since Mike had to work tonight and being down one child might mean it would go a lot easier than if we had both. It was so nice to be able to sit down and eat out with my husband today. We agreed that we needed to find a time when we can go out sans kids to eat or something.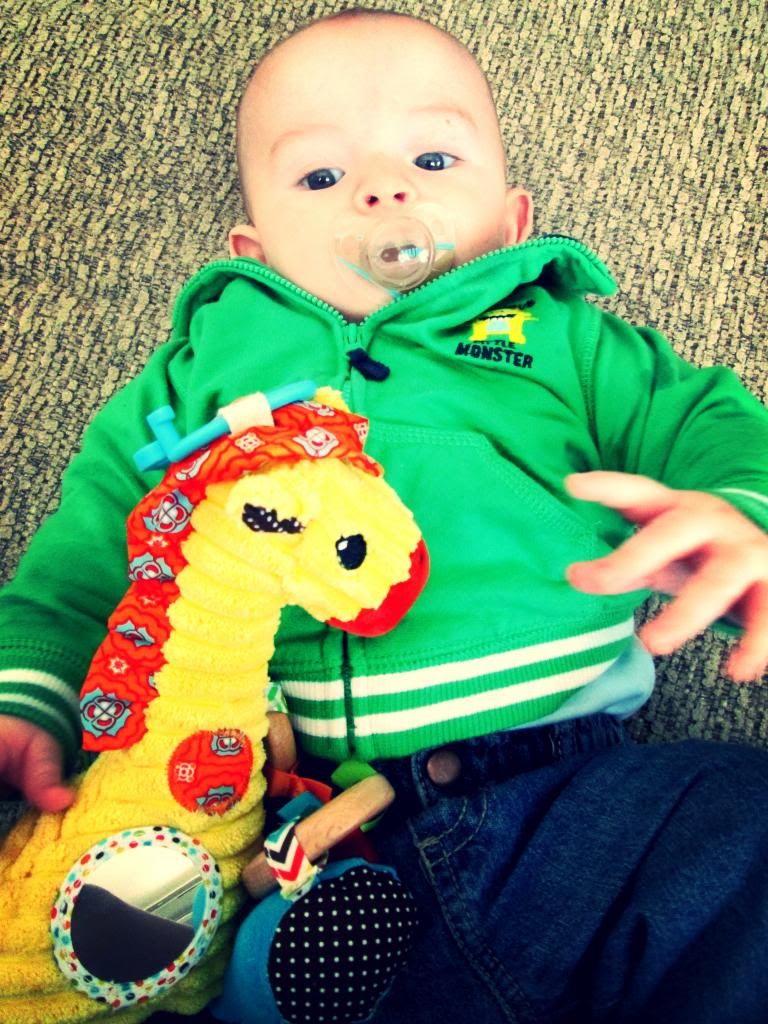 After eating we did some shopping before coming home. I think we pushed our luck with Alex – because he was certainly cranky. Alex hadn't really napped while we were out and when he did – they were very short. So I spent the better part of the afternoon and early evening rocking, nursing, singing, swaddling a very overly tired and cranky baby that would. Not. Go. To. Sleep. Although finally he did.
The rest of the evening just seemed to pass right on by. No major surprises and Evan and I got back into our nightly routine since it had been a few days since Mike had been home, sick with the flu. However, I am having the hardest time reading to Evan at night. He never sits still or relaxes. He seems to spend the entire time jumping from one spot to the next, laying all over me or his brother, or just plainly interrupting me while I'm reading with nothing that has to do with what we are reading or him really needing anything. I just don't get it. But I just keep trying. Hopefully one day we can get through our bedtime stories without much hassle (although I'm not holding my breath)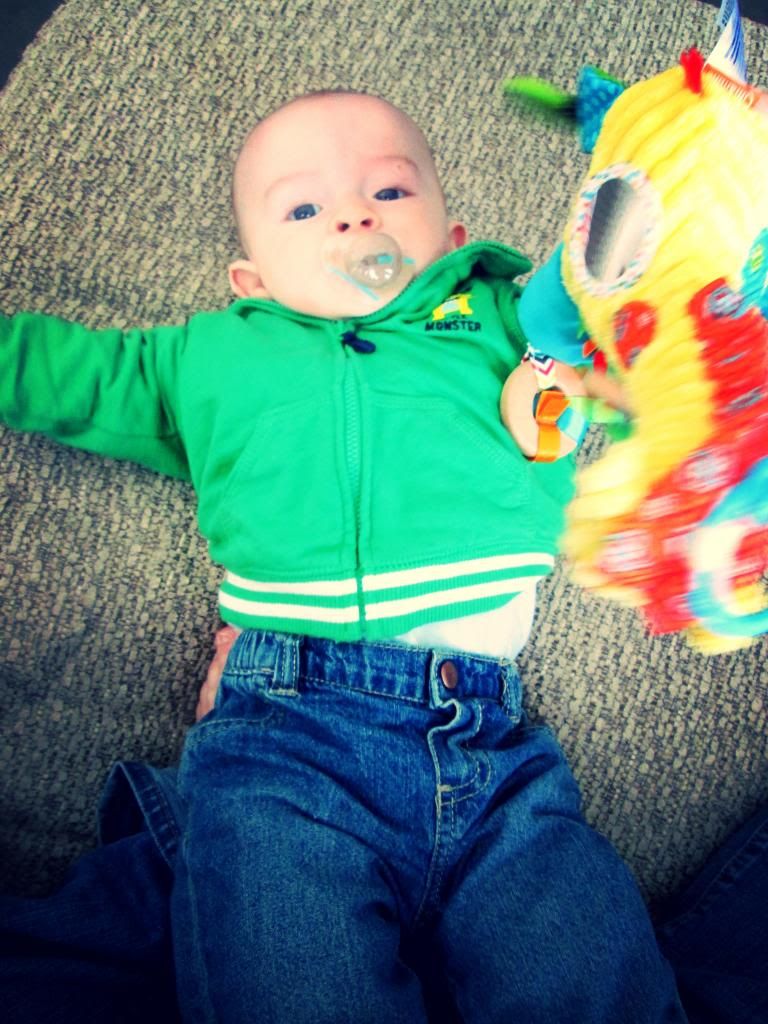 And although Mike is safely off to work and the boys (for now) are tucked into bed, I know that my day isn't over. Alex will probably wake soon since he's been asleep since 5 this afternoon. There are dishes to be done. Bills to be paid. And other random things that need to get pulled together before tomorrow. But that gets me thinking about tomorrow and that's going to be another long day full of appointments, errands, and cranky babies. Oye.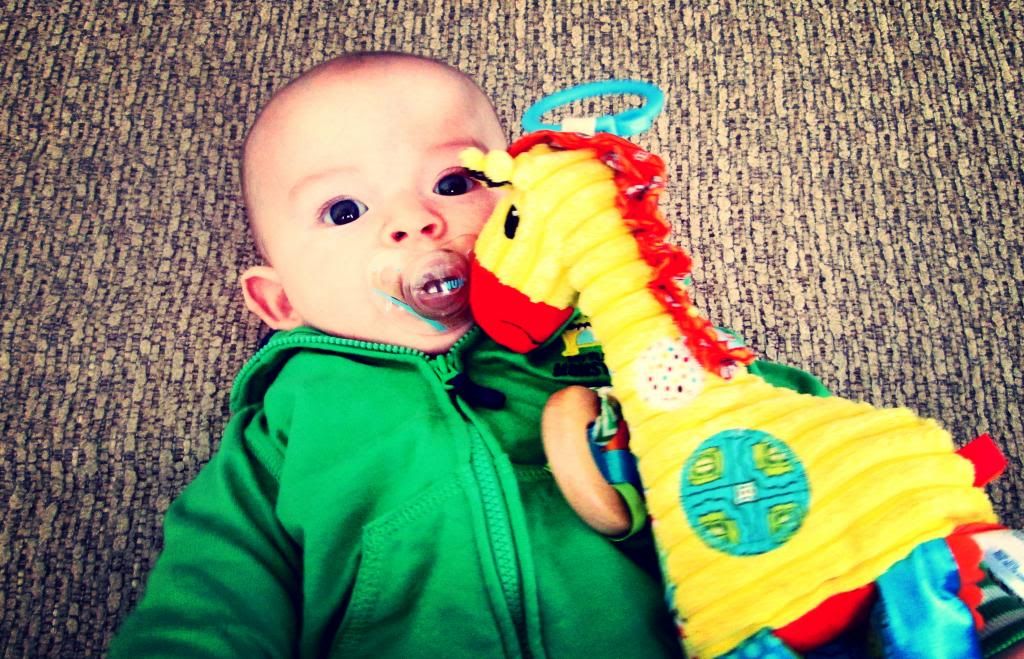 Alex and his new Giraffe - Gary - He's just a little obsessed with it